The Main Menu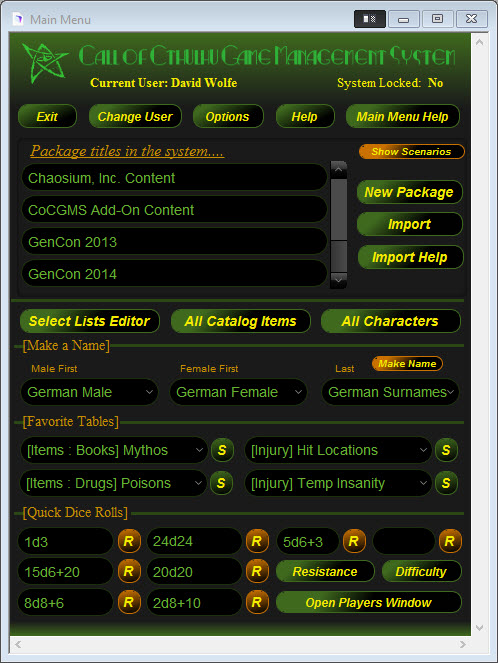 The Main Menu is the starting point for your work in the system. From here you can access packages or scenarios, define your default tables for generating names, define your top four tables you'd like to select items from when needed and roll some dice! The main organization unit in the CoCGMS is the "Package". Packages are containers that hold scenarios, character groups and characters, table concatenation definitions and more. Separate out your content ideas in packages.
v2.7.0 of the system introduces the "Show Scenarios" button which lets you toggle back and forth between package view and viewing all scenarios in the system. This helps you locate scenarios quickly without having to dig into multiple packages looking for a scenario you may have forgotten the package container for.
Two default packages exist within the system; Chaosium Content and CoCGMS Add-on Content. Just a little starter info you can begin with like catalog items, spells, etc.