Upcoming CoCGMS Changes
Details

Thursday, May 18, 2017 - 11:01 pm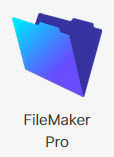 Now that FileMaker 16 is out and I've had week to play with it at work, I can see some great new features that will be very useful in the next release of the CoCGMS. FileMaker 16 (for Windows) breaks out of the "workspace" area all child windows were previously locked into. Mac users have enjoyed independent child windows within FileMaker databases since the beginning but limitations in the Windows OS prevented FileMaker for doing the same for Windows users until this release.
Now that Windows users can enjoy the same freedom, the Players Window will be able to be placed on it's own monitor for player viewing. The CoCGMS will be adjusted to launch TWO Players Windows; one designed to be expanded full screen and one smaller one the keeper can keep on his or her display to see what's being shown to the players without the aid of any third partying mirroring application like Actual Multiple Monitors. I'll probably just expand the use of the Players Window Control window to include a mini-display of what the players see.
Keep checking the ChangeLog here on MPConnection for new features as they are incorporated.