Character Groups - All Characters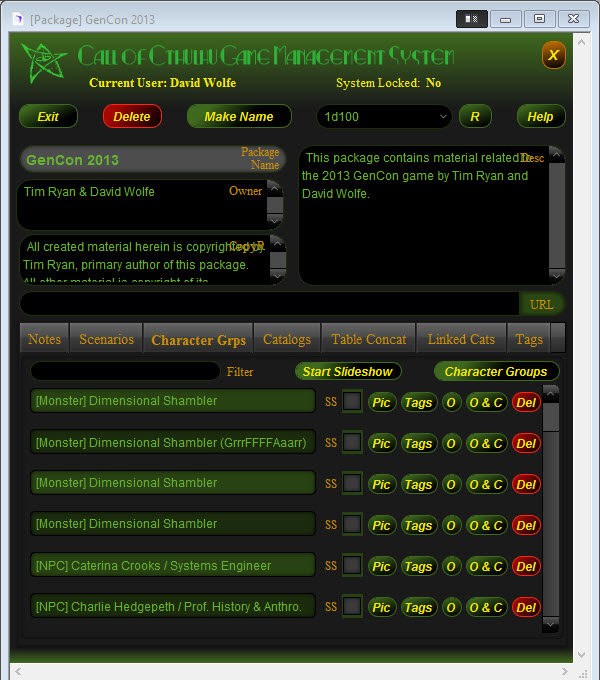 When you switch to the All Characters view in a package character groups area, all characters from all the groups in the package will be displayed in alphabetical order.  The filter above the character portal can be used to target the list to the filter term you specify.  Clicking the character name summary will open the group the character is in.
Like several other areas in the CoCGMS, this view can be used as a slideshow source.  Check off the character images in the package (SS checkbox) you'd like to display in a slideshow and click Start Slideshow button.  The selected characters will be sent to the Players Window on a cycle delay you specify.  The Players Window obviously has to be open and accepting input for this feature to operate.
If you go to conventions and run games, having a slideshow of upcoming things the players might encounter in the game before things get started can add a nice touch to the atmosphere.