All Catalogs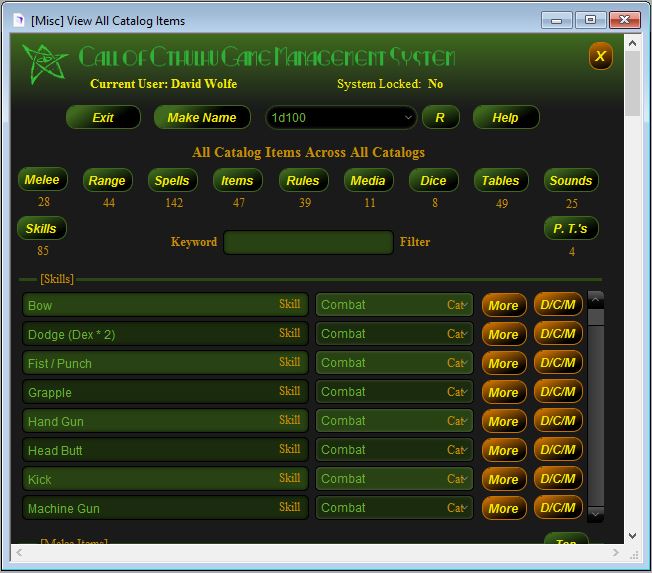 From the Main Menu you can access all catalog content in a single listing.  This lets you locate items easily and determine which catalog they are located in.  It also lets you see if you have duplicate entries across multiple catalogs and see a summary count of all items in each catalog section.
At the top of the layout is a filter that lets you filter ALL sections to entries containing the filter term in their primary name or notes field.
Full details for any entry is accessible via the More button.  Each entry can be edited on this layout but new entries must be created within a specific catalog.  The More button will also reveal the catalog that the entry is contained within.  Just click the catalog name and that catalog will open and the item will be brought into view within the section portal.