Scenario - Time Ordered Parts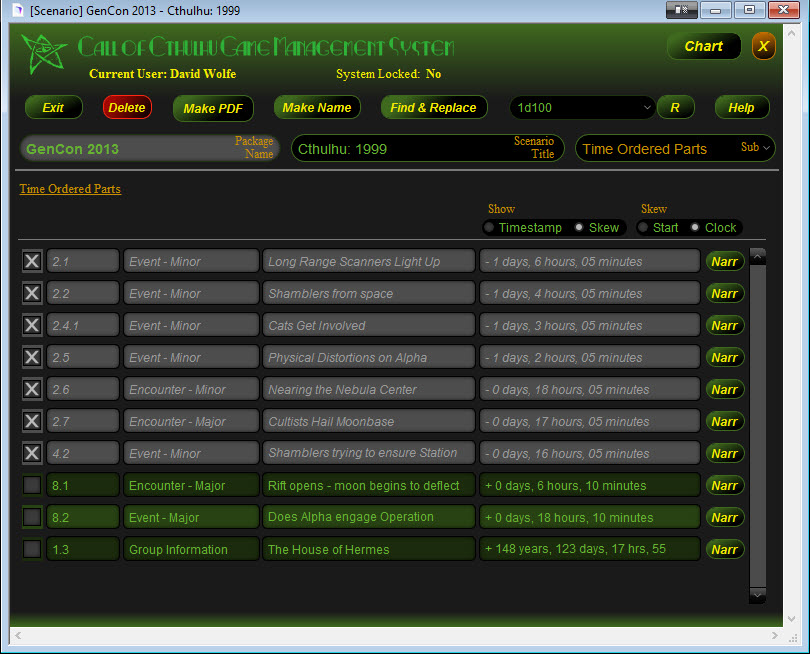 The Time Ordered Parts area of the Scenario layout shows all parts in the scenario that have occurrence times defined in the order they should occur in.  Controls for this view let you see the occurrence timestamp of the part or the skew (the difference between times).  When viewing the skew, you can skew against the Start time or the current Game Clock. 
Leave the view set to Start Time when you're developing the story to see how the timing is working out as you create content.  Set the Skew to Clock when you're running your game and you can see the skew from when it is now to when a part will be happening.  Checking off completed parts greys them and let's you focus on upcoming events.
Though occurrence time definition isn't required as you develop parts in your scenarios you can see that it can be very helpful when it comes time to run your game.